The Pakistani rupee opened the week by resuming its upward movement against the US dollar, gaining 0.06%.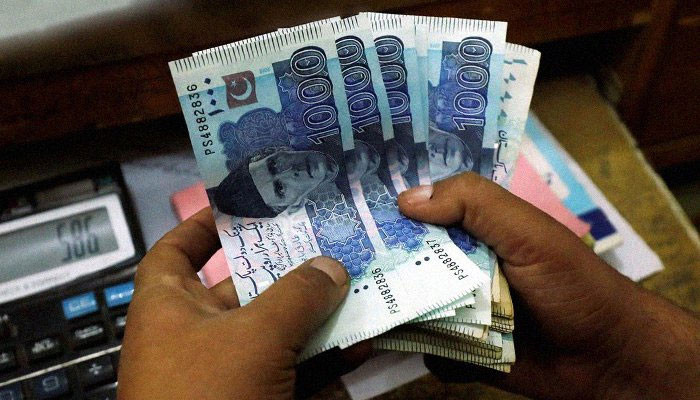 The local currency recorded an increase of 0.06% to close at Rs175.75 in the inter-bank market on Monday.
After posting a fresh gain of 0.06%, the Pakistani rupee has depreciated by 11.55% (or Rs18.21) since the start of the current fiscal year on July 1, 2021, data released by the central bank revealed.
The rupee had maintained a downward trend for the past nine months. It has lost 15.41% (or Rs23.48) to date, compared to the record high of Rs152.27 recorded in May 2021.
Currency dealers expect the rupee to stay range-bound against the dollar this week as importer demand for the greenback appears to be in line with inflows.
"We expect normal demand from energy and other sectors' importers that is going to match with the supplies from export proceeds and remittances," a foreign exchange trader said.
He further added that the rupee is likely to trade at 175.40-175.90 band in coming sessions. "However, a big move will be defined by how international commodity prices move, given geopolitical uncertainty," the dealer predicted.
Traders will be closely watching the outcome of the plenary session of the Financial Action Task Force (FATF) starting from February 21 to March 4 in Paris for the clue regarding the rupee's future course.
The FATF upcoming decision would decide whether Pakistan should exit from the grey list.
Analysts said the foreign exchange volatility is on a rise as the government oscillates between declining reserves and efforts to rebuild them, leaving traders in the crossfire.
"Any expectations from Prime Minister's visit to China have now been neutralised by lack of any firm commitments. Inflows from multilateral may also take more time than initially expected," said an analyst at Tresmark, an application that tracks financial markets, in a client note.